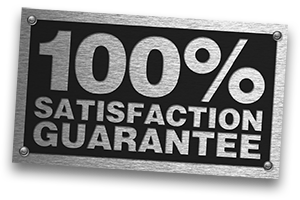 Why Should I Choose First Call HVAC For AC Repair?
Simple! We are the best in Clarksville TN. Unlike our competition we offer affordable and quality heating and air conditioner repair. We are not a "Big Box" franchise company that charges an astronomical amount for a simple repair in the name of reputation.  We offer and explain all of your options before starting any repair so you can decide what's best for your budget. Our air conditioner repair technicians are licensed and insured, and we guarantee our work in writing. Since we service and repair all equipment brands and types, you can put your full trust in us to complete your AC repair.
Reliable Commercial & Residential Heating & Air Conditioning Company for Clarksville Tennessee
Heating and Air Conditioning Repair
If you want the best HVAC repair company around we are the heating and air conditioning company you'll want for all types of service. When you count on us, you'll have affordable HVAC services you can count on to be handled the right way the first time. The last thing you need is to have a repair done or the wrong size or type system installed and have to deal with the issues involved. With us, you'll have no surprises, no hassles, no bait and switch tactics, but just simple, honest, reliable contractors that are state licensed for residential and light commercial HVAC services. Whether it's repairs,HVAC replacements, maintenance, air duct cleaning or new installations, we're the air conditioning and heating company to call. Call or Text 931-683-2255 
AC Tune Up & Maintenance
It usually happens during the hottest days of summer: Your air conditioning system decides it's time to chill for a while. As the temperatures rise, you start to wonder when your last air conditioning inspection was. Did you have it done last year? The year before?
Air conditioner maintenance requires regular check-ups to keep your unit running properly. To keep that AC unit running smoothly when it really counts, call on us for your next tune up.
Air Conditioner Repair Company
We approach every air conditioner diagnostic with the highest level of professionalism and quality craftsmanship. We give the attention to detail to HVAC projects that you should expect from the professionals. For a truly unmatched HVAC service call on the professionals of First Call Heating & Cooling.
Heating Repair Company
Affordable heating systems are important to every home. Whether they have centralized heating units or just the local ones, both still calls for proper maintenance. Even if modern advances in technology have improved. Getting the right HVAC contractor to address your needs in air conditioning and heating repairs and installations is very crucial in as much as the issue entails a lot of money. So call the professionals at First Call Heating and Cooling for your next heating repair.